World Alliance of Religions for Peace
3rd Annual Commemoration, Seoul, Korea, 18 September 2017
Dr. Hans Köchler, President of the International Progress Organization, meets with delegates from Cambodia, India, Indonesia, Korea, Malaysia to discuss follow-up to the resolutions of the first WARP Summit (2014).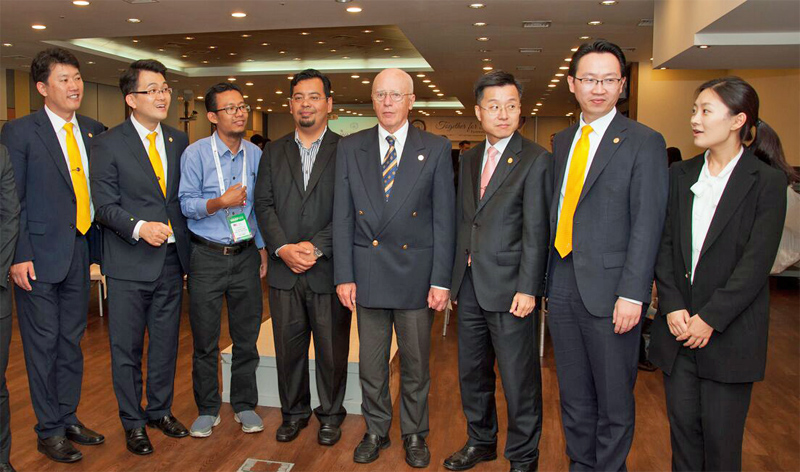 Dr. Hans Köchler, center, with delegates from Malaysia and Korea; fourth from left: Prof. Zulkifli Hasan, Dean, Faculty of Shariah and Law, Universiti Sains Islam Malaysia.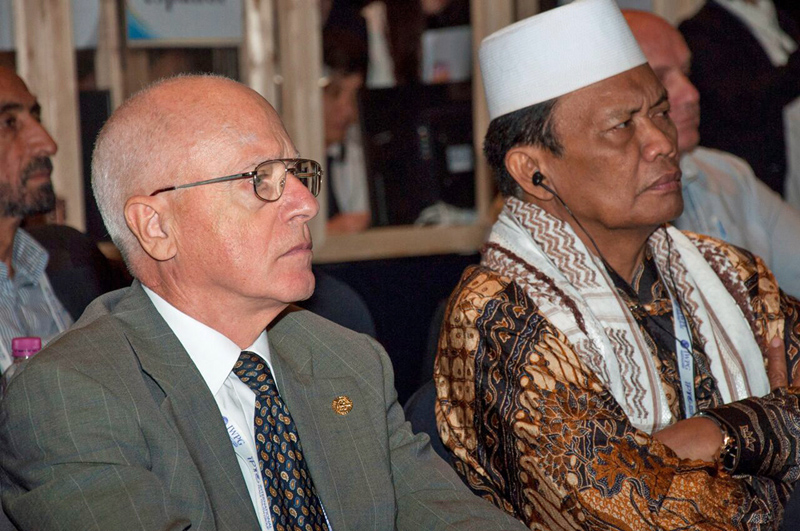 Head of the Indonesian delegation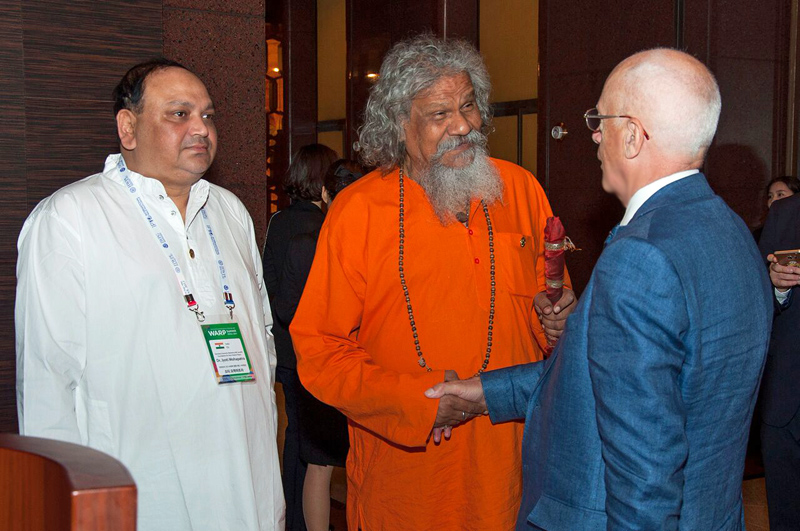 Shaking hands with Dr. Orasanna Kumar Patasani, Member of the Indian Parliament; left: Dr. Jyoti Mohapatra, Ministry of Human Resource Development, State of Odisha, India.