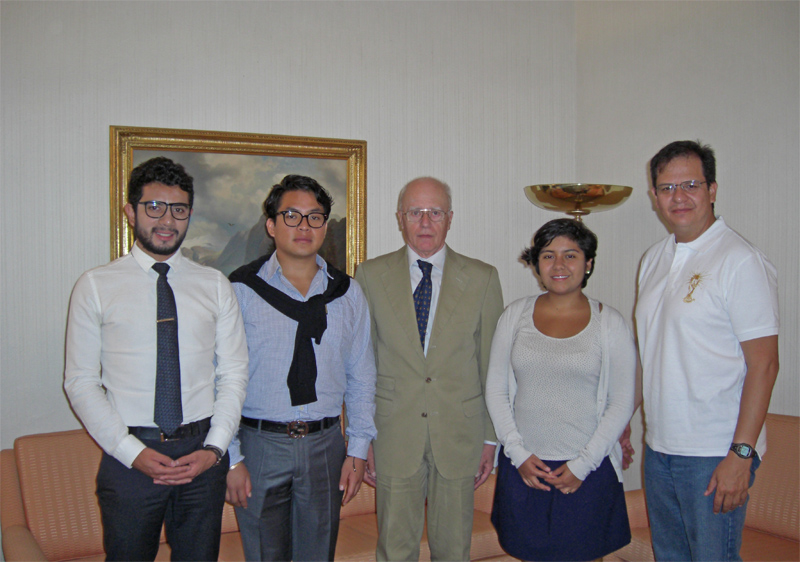 International Progress Organization, Vienna, Austria, 2 July 2014
Dr. Hans Köchler, center, receives student delegation of Tecnológico de Monterrey (Mexico) at the office of the I.P.O. in Vienna. Right: Dr. Adolfo Lobarde, Director of the International Relations Program at Tecnológico de Monterrey, Santa Fe Campus.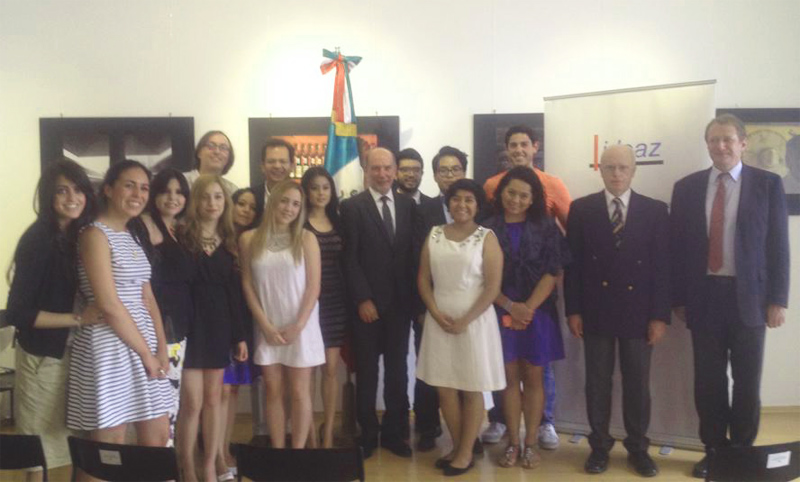 Students of Tecnológico de Monterry at the concluding ceremony of the course "Austria, Unión Europea y América Latina en diálogo" at the Cultural Institute of Mexico in Vienna, 3 July 2014
Center: Luis Alfonso de Alba, Ambassador of Mexico in Austria; second from right: Prof. Hans Köchler, President of the International Progress Organization; fourth from left: Dr. Johannes Maerk (Austria), Course Director and Director of Ideaz: Institute for Intercultural and Comparative Research.